At G2, we know a lot about software and how it helps businesses reach their potential. We also uniquely understand the importance of a good review and the value of being recognized as a leader in one's field. G2 regularly celebrates leading companies around the world, for example our recent research about the Top 25 Global Vendors in Asia Pacific.

Today, we're on the receiving end of recognition and we're grateful to you for making it happen! G2 reviewers and those who buy and sell in our marketplace are the ones driving G2's success in building this revolutionary new way to discover, buy and manage software.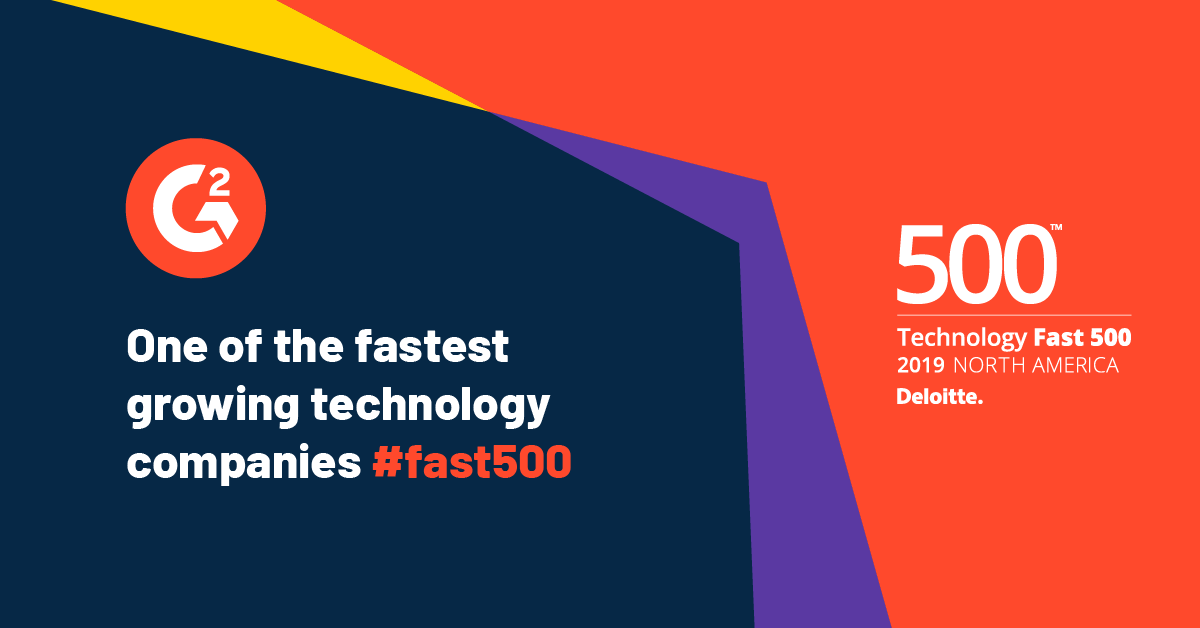 As we proudly share that Deloitte recognized G2 as a fast growing company on The Deloitte Technology Fast 500, a leading technology awards program in North America, we remember that it's really your commitment to our vision fuelling G2, as we shoot for the stars. 🚀

The Fast 500 honors the fastest-growing, industry-disrupting companies in North America and this latest recognition follows G2's recent inclusion, again, as an Inc. 500 fast growing company.

While these accolades are always flattering, we think of G2's ongoing success and growth as just part of our ongoing commitment to help you reach your potential.
G2 keeps growing to help you grow and there's no peak we won't reach, together!