"The AppSmart Marketplace is a powerful ecosystem transforming how technology is bought and sold in the world today. We are thrilled that AppSmart technology advisors and their clients can now leverage the power of verified, trusted user reviews through this partnership with G2." - Yoni Solomon @ G2.
Today, we're extremely excited to announce a new partnership with AppSmart. Now, the AppSmart Marketplace visitors and technology advisors will have immediate access to G2 verified reviews directly on AppSmart technology listings to help them get a truly holistic view of the product they're evaluating.
G2 Review Syndication enables marketplaces like AppSmart to supercharge their listings with 1,000,000+ verified, 3rd-party user reviews for 108,000+ software and services solutions. Learn more about collecting and syndicating more G2 reviews for your AppSmart listing here.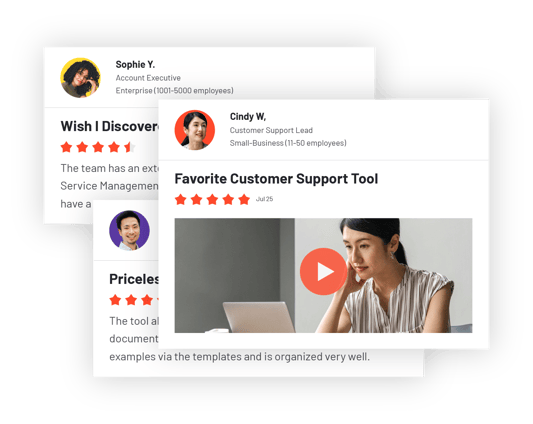 About the AppSmart Marketplace
AppSmart is the world's largest B2B marketplace for selling recurring technology services. Through our syndication partnership, hundreds of independent technology providers with thousands of listings will be displaying G2 reviews for buyers and technology advisors to leverage.
Authenticity on AppSmart.
We'll also continue to focus on syndicating authentic content with software buyers everywhere. To ensure all of the reviews on AppSmart are 100% authentic and verified, every review gets moderated by a member of the G2 moderation team.
Easy Access on AppSmart.
With this partnership, AppSmart is expanding its technology buyers' and advisors' sources for unbiased information to aid in their B2B purchases. AppSmart advisors can recommend a product to their client and provide additional unbiased opinions about its use or AppSmart visitors can browse a wealth of information from users like themselves to feel confident about their purchases.