At G2, we're all about helping businesses discover, buy, and manage the technology they need to reach their potential.
There is a mind-boggling amount of technology for the business world - 55% of professionals use more software now than they did 2 years ago and 62% of professionals feel like they aren't reaching their full potential due to mismatched software tools. All of that means businesses are buying more software than ever before!
According to Forrester Research, 90% of business buyers do their own research online and will find your company when they're ready to buy. And the things that matter most during that research? Peer experiences and product reviews. Like the parents who think their child is the smartest kid in the world, we can talk about how amazing our products are until we're blue in the face - but we're inherently biased. Reviews left by real users of a product help to take the bias out of the buying process.
PathFactory + G2: Enable your buyer with user-generated content from PathFactory on Vimeo.
G2 + PathFactory
With PathFactory, marketers can package together multiple pieces of relevant content into Content Tracks. Content Tracks allow buyers to educate themselves about your product by looking at each piece of content at their own pace and in the order that makes sense for them. Not in the mood to read, but would love to watch a video? Do it! On the train and can't watch a video, but would like to read something? You can do that too!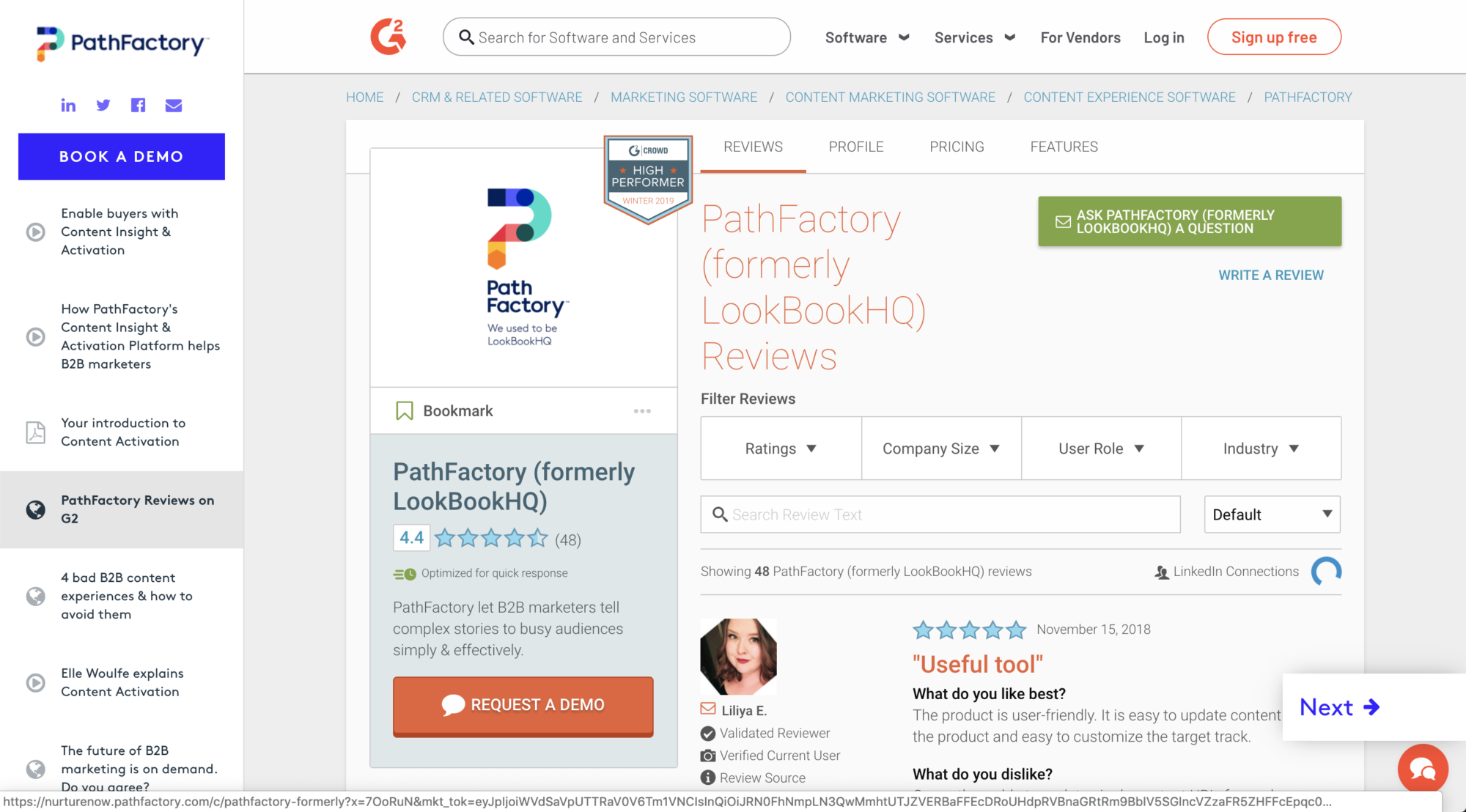 With this new integration, customers of both G2 and PathFactory can add G2 reviews to their Content Tracks - supplementing marketing materials with unbiased, third-party social proof. Not only does including G2 reviews in PathFactory Content Tracks provide more information for a potential buyer, it also allows you to better understand where G2 content fits specifically in YOUR buyers' journeys; you can see how much time leads are spending on G2 content at all of the stages of the funnel, allowing you to determine where it's most effective. You can also track ROI and revenue influence of G2 content through Path Analytics within PathFactory.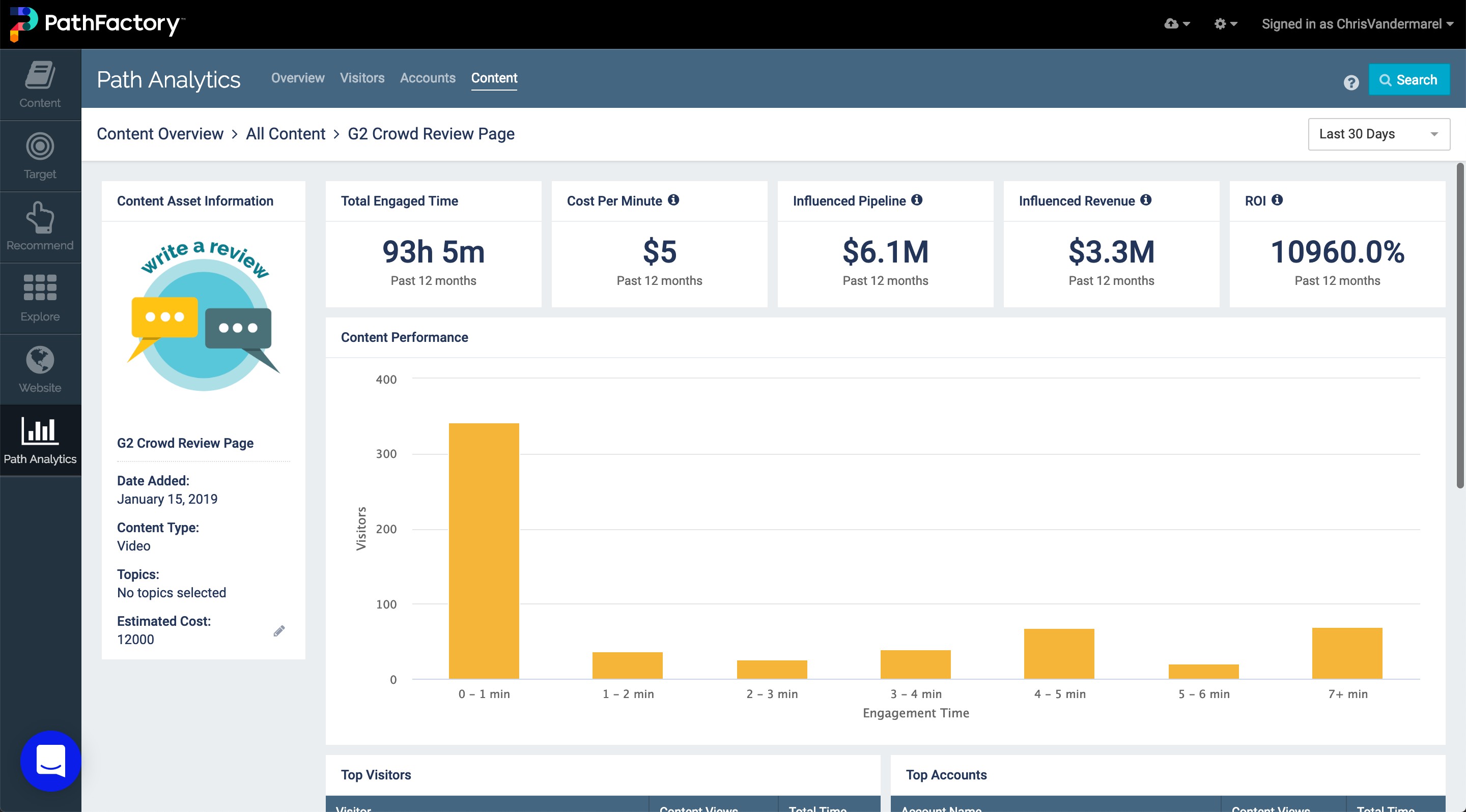 Already a customer of both G2 and PathFactory? Great! You can start adding G2 content to your Content Tracks today!

Not a PathFactory customer? Get a demo.

Not a G2 Customer? Chat with our team to find the right package for you.