You won't find an industry that needs fresh, recent reviews more than B2B tech.
B2B tech buyers demand recent reviews.
Over 97% of consumers read reviews before making a purchase.
And 85% completely ignore reviews older than three months.
In fact, only 4 out of 10 consumers read reviews more than two weeks old!
These numbers show us how important it is to constantly collect user reviews (as a source of trust and context for the millions of buyers actively researching their next purchase on G2 each month).
But…
Managing B2B customer reviews is hard.
Part art, part science, collecting and managing reviews is something we've honed at G2 over almost a decade of trial and effort. So we understand the inherent challenges faced by brands who lack review collection experience.
We've heard firsthand that the process can be largely manual. And that can lead to poor response rates and customer experiences.
So we're doing something about it.
Introducing: G2 + Advocately
Today, we're excited to welcome Advocately to the G2 entrepreneurial family!
"My co-founder/CTO, Lachlan Priest, and I couldn't be more excited to join G2! We're here to help B2B marketers around the world grow and connect with their customers through reviews -- faster than ever before."

Patrick Barnes, co-founder/CEO
Advocately is a leading customer review management platform that will help accelerate review collection while amplifying customer voice across G2, the world's largest B2B marketplace.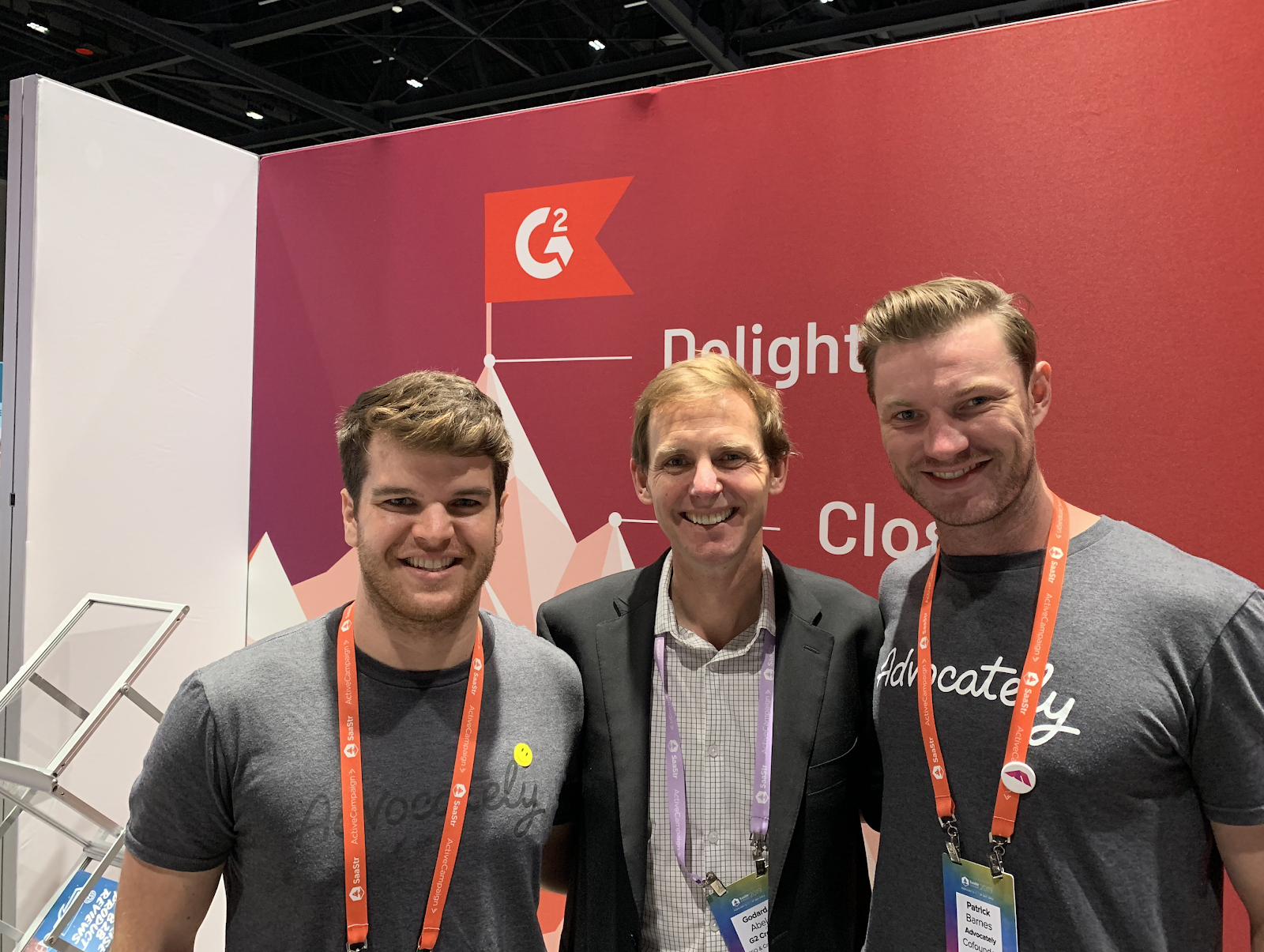 End-to-end review management just got easier.
We've heard both sellers and buyers, loud and clear: you want the full story — and you want that story to be current on G2.
With Advocately, G2 now offers features that help businesses engage their customers to write trusted, quality reviews, all while making it easier than ever to monitor collection on review sites and respond to consumer feedback as well.
Advocately helps companies automate the collection of authentic customer reviews by linking into a company's CRM or communication platform. The platform then collects reviews on G2 and virtually any other site relevant to your business.
We're thrilled to roll out this enhancement to such a core pillar of our business. And although G2 continues to evolve (this is our second acquisition in the last 6 months), this step represents a continued strategic investment in doing what we do best: collecting authentic user reviews that help businesses buy the right technologies, so they can reach their full potential.
Demo Advocately today, and learn how you can start putting review collection on autopilot.
Onward!