Your success is our success, and G2 Crowd is always looking for more ways to make you successful by connecting you with your customers, and your prospective customers.
This commitment has made us truly passionate about helping you spread the word about your solution. It is that core passion that has led us to launch G2 Support, a team dedicated to helping customers get the resources they need to be successful. Launching on October 15, this new super squad consists of trained support specialists AND a new online portal that customers can access right from the Admin area of their product profile.
New G2 Support Portal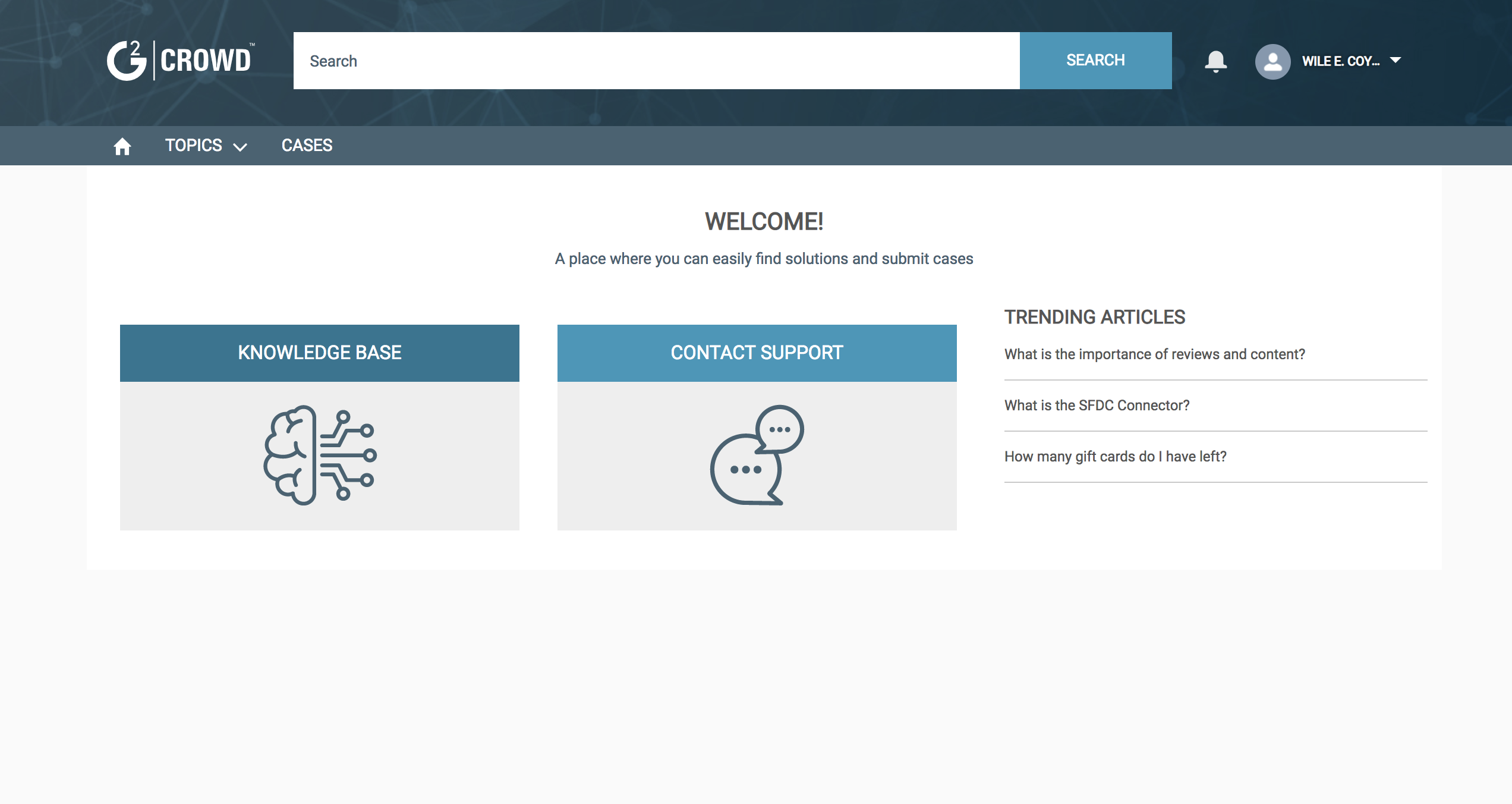 All profiles will have easy access to the portal's comprehensive resources for fast answers and technical assistance. With this access, G2 Support enables customers to:
Submit product questions online - No more email threads! Tickets will be organized and best practices easily delivered.
Chat real-time with G2 Support - Get the answers you need, when you need them. Right now!
Review how-to guides - Sometimes self-serve is the way to go. We've got all the documentation needed to get you up and running on your own.
Search for troubleshooting tips - Pinpoint the exact inquiry you have and find an answer in a pinch.
Regardless of your needs, G2 Support will provide the technical and operational expertise needed to help you get optimal value from your G2 Crowd profile.