2012 was a simpler time: Gangnam Style topped the charts. Eli Manning actually won Super Bowls. Blockbuster was still, well, Blockbuster. And an emerging B2B peer review website, now known as G2.com, began a life-long obsession with being, well, customer obsessed.
We knew that elevating the customer voice through B2B peer reviews brought the transparency buyers needed to conduct thorough, accurate research — and it gave sellers the opportunity to learn how their product was being used and received in the market. Everybody wins — even Eli.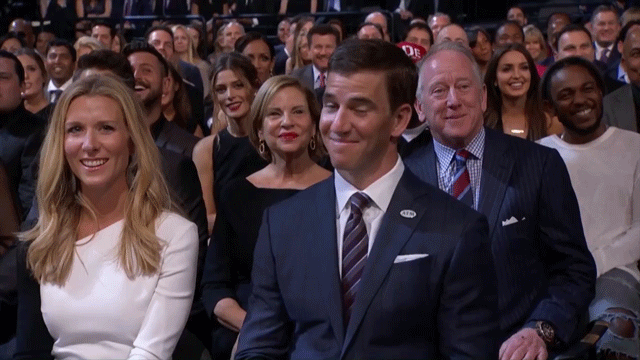 But in our obsession with being customer obsessed, we realized that — just as fast as songs, football teams, and video rental companies can go from critical to irrelevant overnight — outdated reviews in a mile-a-minute tech industry can become just as stale, just as quickly.

So when we came across a small but mighty company aptly named Advocately, we took pause.

Advocately's mission was simple: make it easier for companies to collect fresh customer reviews through automation. They knew the power of the customer voice: That 92% of consumers read online reviews and testimonials when considering a purchase. That 88% of them trust online reviews as much as personal recommendations. And that 72% of them say positive reviews and testimonials make them trust a business more.

And as the largest online marketplace for B2B peer reviews, the concept of automating review collection was something G2 could really sink our customer-obsessed teeth into. And thus, an acquisition transacted, a partnership formed, and a joint solution emerged:

Introducing: G2 Review Automation.

G2's Review Automation helps sellers (hint: that's you) on G2.com accelerate and automate B2B review generation by integrating with your existing stack of marketing channels. These channels include:

Email: Whether your company is on Gmail, Outlook, or Microsoft Exchange, you can skip the 3rd party portal and automate reviews and manage communications right from your native email platform.
--> Bonus? Fewer spam filters, higher open rates, and increased conversion rates.

Customer Data Aggregation: Leveraging site scraper Intercom? Got mounds of customer data flowing into Salesforce? G2 Review Automation can trigger strategic outreach to specific customers based on predetermined behaviors gathered by these two solutions.
--> Bonus? Richer, and more recent reviews from the customers that interact most with your business.

Survey & Customer Feedback Software: We're covering the gamut here, folks: AskNicely, Delighted, GetFeedback, Promoter, SatisMeter, and Wootric are all now integrated with G2 Review Automation so you can trigger outreach to the customers you know are already on board with sharing their feedback.
--> Bonus? You'll see a much higher conversion rate, and because they're prime review targets, you'll see more reviews, faster.

G2 customers know the value of the customer voice: it's why you have a G2 Profile. But we get that gathering a consistent flow of reviews, case studies, references, and feedback can be cumbersome. So we drank our own champagne (actively trying to replace 'eat our own dog food'), got obsessed with our own customers, and made it easier than ever for you to connect with yours. Check out G2 Review Automation so you can set it, forget it, and let the reviews start rolling in from the customers that matter most.

To learn more about activating G2 Review Automation, head to sell.g2.com/G2-review-automation.