Here at G2, we understand that G2 administrators have a huge and important role to play. From managing everything from product profile logos and descriptions, to content including videos, case studies, and white papers, to crunching buyer intent data so your sales teams know exactly who is researching your product or competitors – G2 admins do it all.

Today's launch of the new and improved my.G2 delivers a central destination for everything G2 admins need for a seamless work experience. With my.G2, we've given G2 admins an easier way to access the right data tools with easy-to-understand instructions.
If you're a G2 admin, you'll now have relevant, accurate intelligence to make better decisions for your company from the moment you log into G2. How exactly? Let's take a deeper look!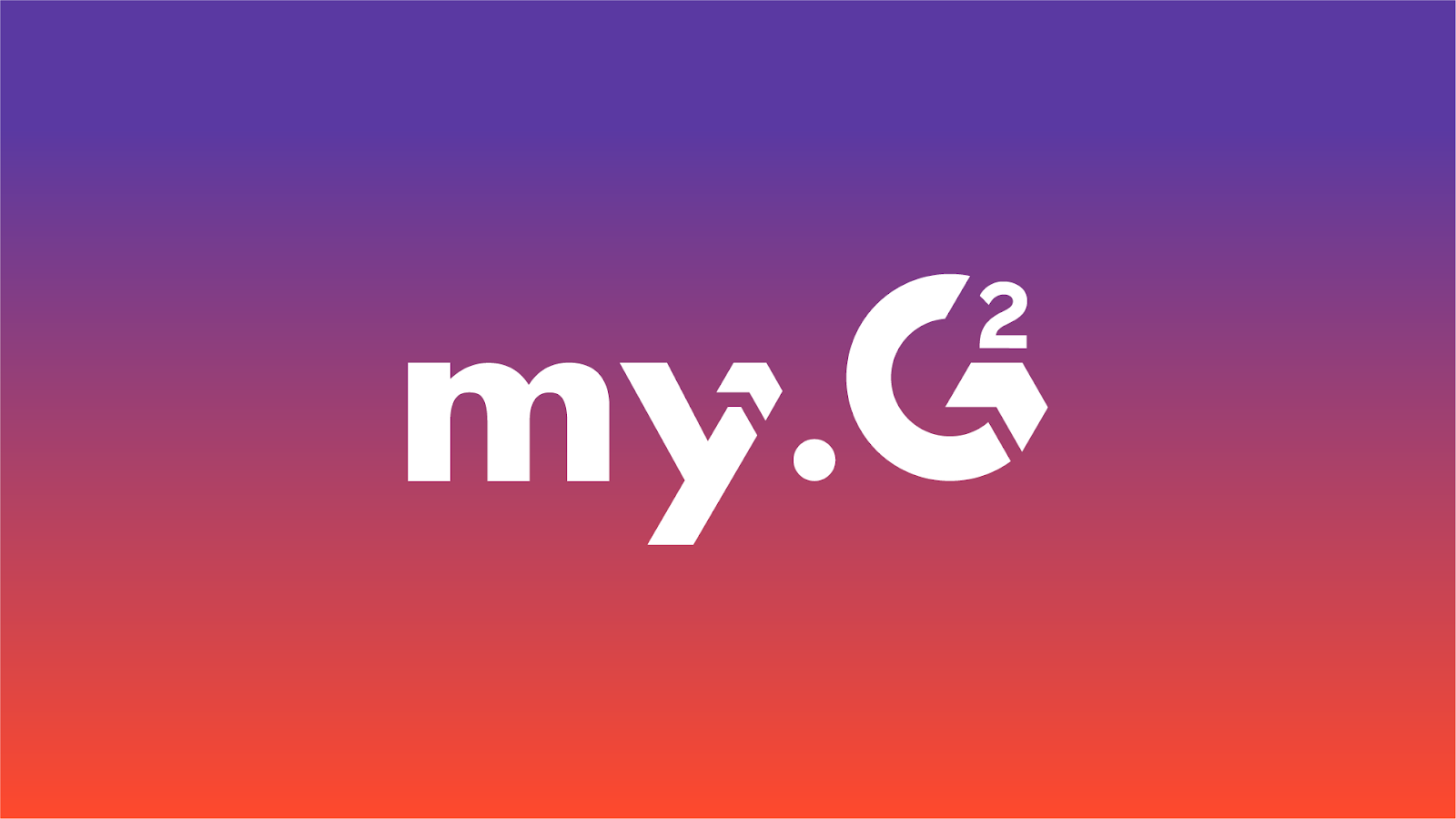 What's New with my.G2?
Interface: Everything you need to navigate the backend of G2.com now lives in an organized panel on the left side of your screen. From simply updating your company logo and product description, to running full-scale review campaigns, to managing your account's financials, my.G2 puts all the data controls in one, easy-to-navigate place.
Side rails: my.G2 now has a handy guide on the side of many of its pages to help give you tips and best practices to supercharge your G2 experience. We call it a 'Side rail' and it's there to make sure you get the most value out of each component of your G2 experience.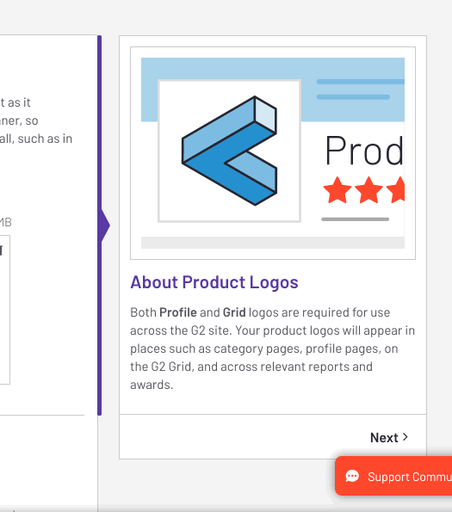 Sales access: Your sales team needs access to the right data in order to reach out to prospects that are researching your product. Now you can designate limited access for sales reps, letting them access the exact data they'll need to act on opportunities while still safeguarding the critical account information they shouldn't touch.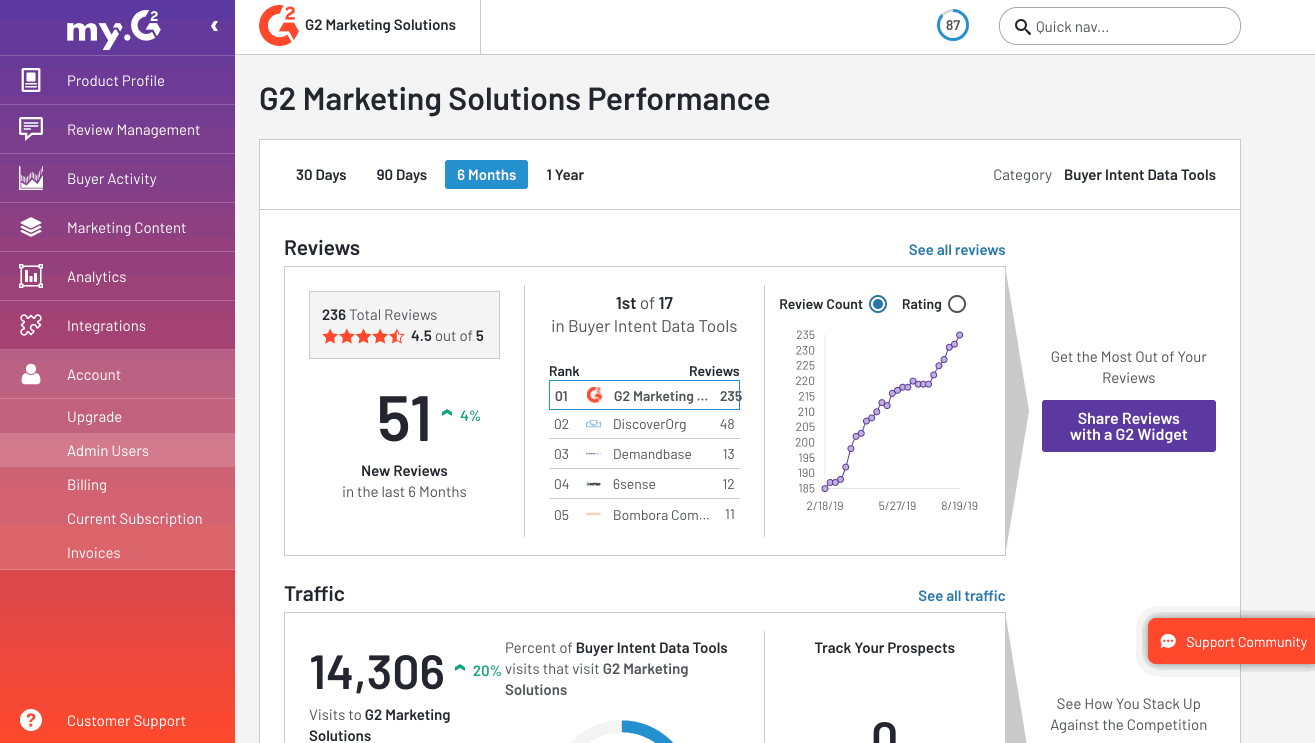 Video banners: Pictures may say a thousand words, but video says even more. Go beyond static images on your profile page and upload slick demo reels and customer video testimonials to better engage your current and future customers. Your banner is the first thing buyers see when they visit your page, and now with my.G2, what you do with that real estate is completely up to you.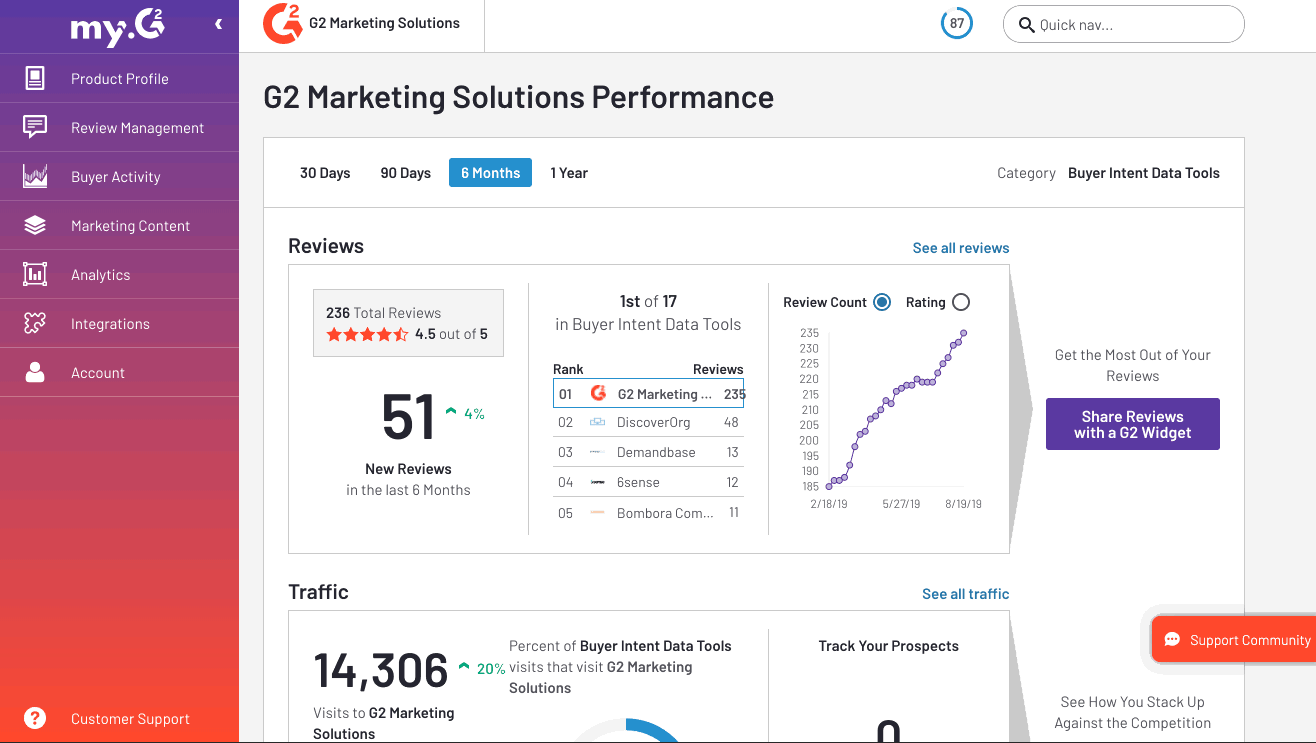 Competitor Analytics: my.G2 has improved analytics by bringing together your profile traffic, visitor activity, lead submissions, CTA clicks and more – all in one place for at-a-glance measurement. But why stop there? When measuring the performance of your G2 profile, context is key. In addition to seeing all of this data for your own G2 page, admins can also view up to three competitors' pages you'd like to see analytics for, as well.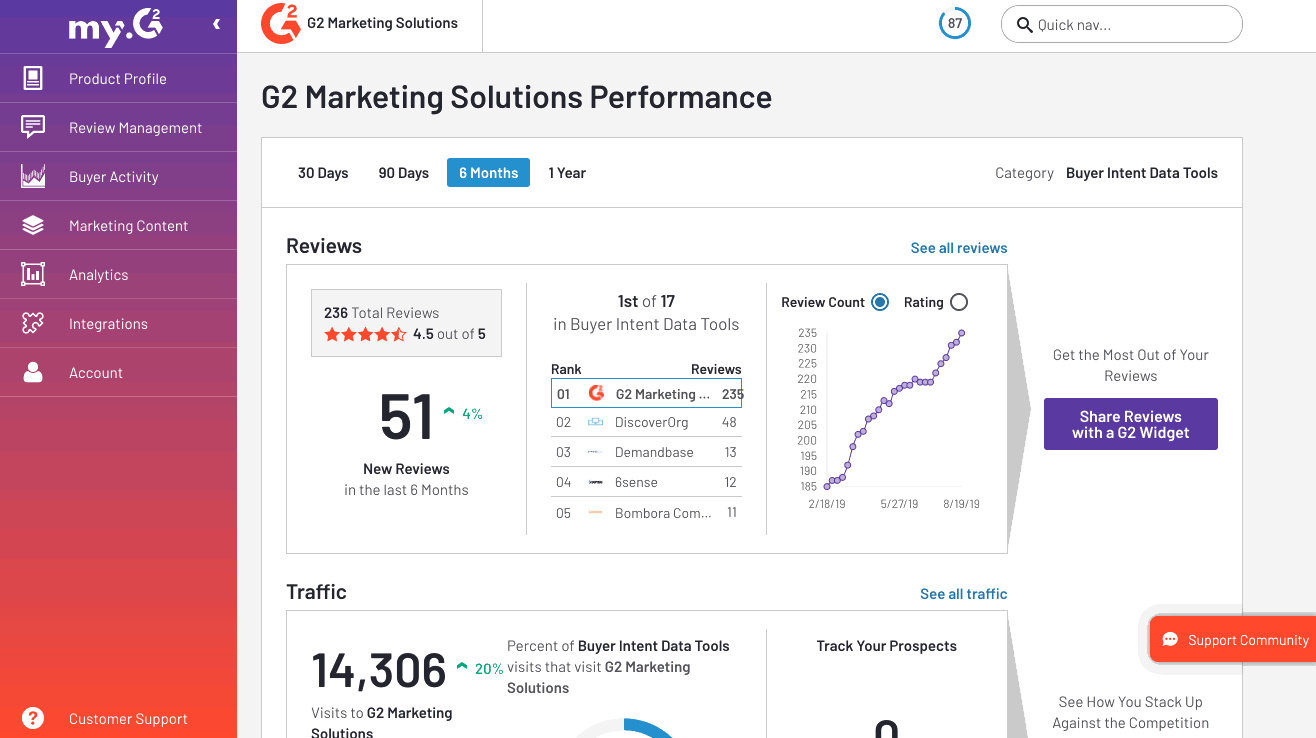 To see more on how we've revamped my.G2, we'd love to set you up with a full tour. To sign up, click here.