bloop.
A red dot appeared next to the #allhands_news channel in my Slack bar. I clicked it. It was a message from Ellen, our office manager: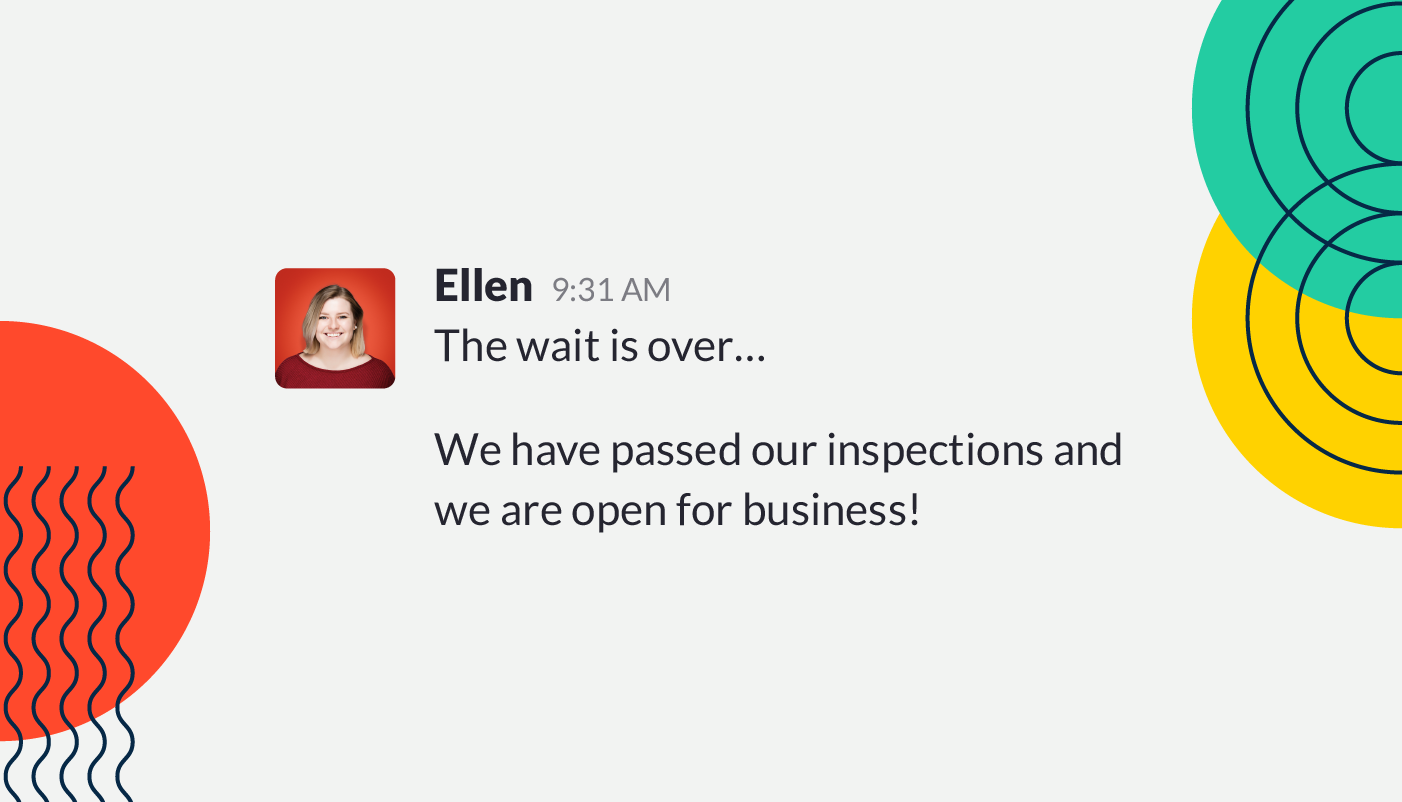 I popped up, excited, elated. I wanted to see it, the brand new staircase between the 5th and 6th floor of G2's (also brand new) Chicago headquarters. I grabbed my phone and started walking over, past the Brand & Buzz team, past the Content Marketing team, past the Demand Gen team, past the spot normally blocked off with yellow construction tape…
And there it was — the project, the staircase we've all been so eager to use and enjoy: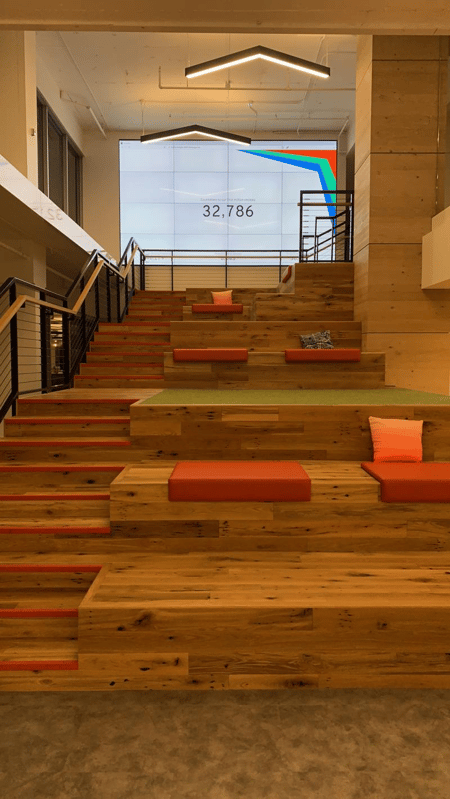 And at its peak…
There was something even more exciting, a number: 32,786.
At the time, that's how many reviews G2 needed to reach 1 million.
Today, that number is zero.
I woke up this morning to another message. This time from Godard Abel, our CEO. Only 7 years ago, he started G2 with 4 co-founders: Tim Handorf, Mark Myers, Mike Wheeler, and Matt Gorniak.

Together, they had a vision. They wanted to create a place where people could read and write authentic, unbiased reviews about B2B software and services. Reviews that help businesses make better, less risky technology decisions. Reviews that help people and teams and entire companies reach their potential, whatever that may be.

"WE did it, Ryan!" he wrote. "WE made it a million reviews. You, me, the entire team, every employee. WE all did it together. Thanks for being a part of this journey and here's to the next #G2Million!"
WE did it… together.
The employees and investors around the world, in G2 Chicago, San Francisco, London, Singapore, and Bangalore.
And of course, the reviewers and readers, people like you. You did it, too.
And our customers, companies that gave our reviewers products to write about. You did it, too.
As of today, G2 has 350 employees (psst… we're hiring) but the truth is millions of people and businesses have made our journey and mission — our success — possible.
So, from everyone in our growing G2 family, thank you. We don't take any of this for granted. ♥️
P.S. 🎉
Feel free to share this article on LinkedIn and Twitter with #G2Million.
P.P.S. 🎉
Be part of the next million. Write a review on G2 now.