Today's announcement of the 2019 Accel Euroscape features some impressive data points on the growth and success of the European SaaS market (to name a few: growth from $2 billion to $5 billion in venture investment from 2016 to 2019; timelines similar to the US for ARR growth; 7 European public SaaS companies and 16 unicorns). For G2, the growth in the European SaaS market over the past few years was one of the major reasons we chose to officially enter the region and open our first international office in London this past June. We saw an incredible opportunity to educate European B2B tech companies, from startups to enterprises, about the power of trust, transparency, and customer voice, and help them connect more authentically with their prospects and customers on an independent marketplace.
EMEA companies like UIPath, monday.com, and Sisense have been using their presence on G2 to gather meaningful, authentic feedback from their customers, highlight their competitive advantages, and validate their products on a third-party platform. Companies looking to scale in their existing or new markets can use G2 as part of an overall voice of customer marketing program to help them reach their goals. Revenue growth and team growth might be the most recognizable indicators of momentum and traction, but customer satisfaction - how well a company is meeting the needs of its users - provides a different lens by which to measure a company's success.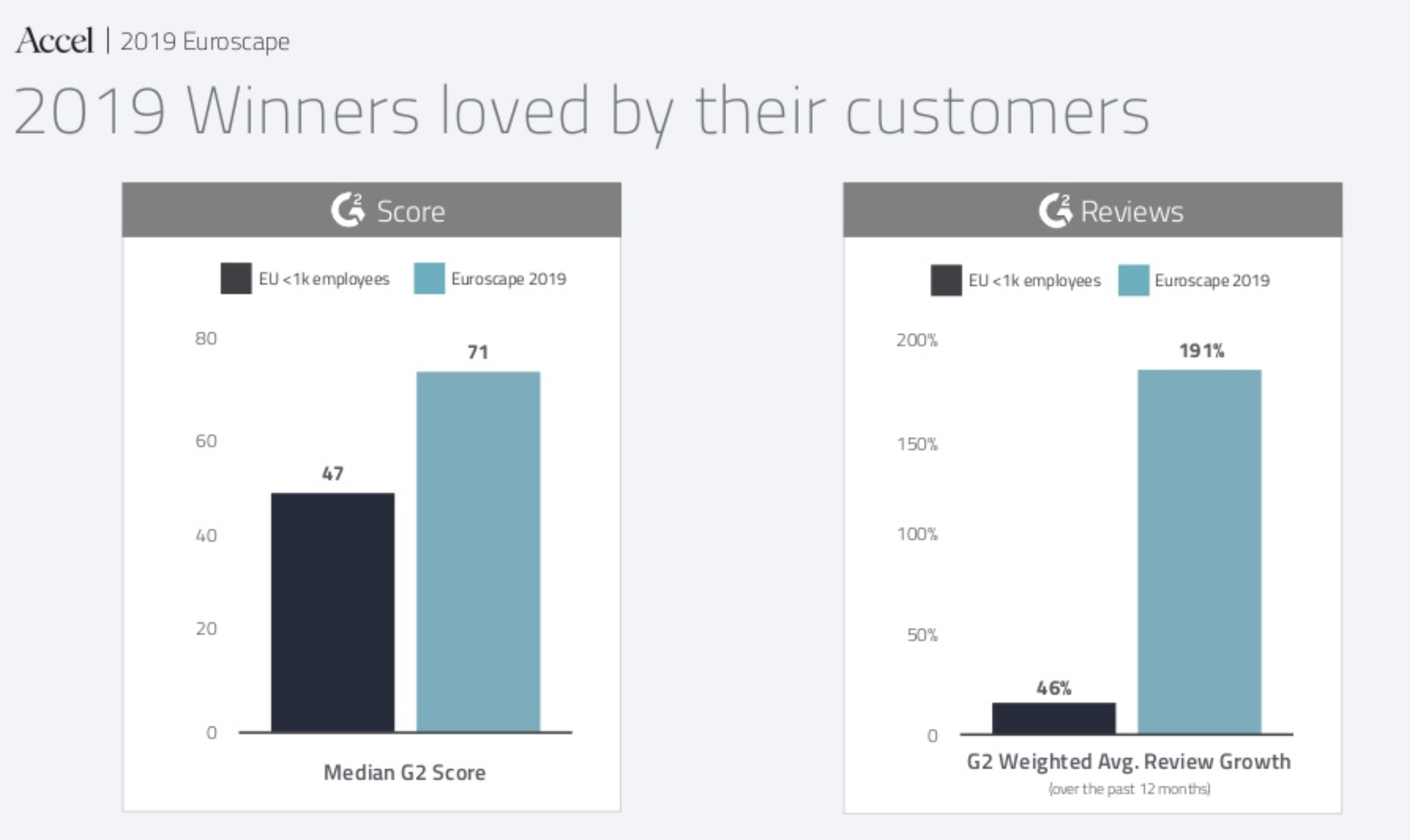 G2 is happy to help power Accel's 2019 Euroscape with insights generated by the thousands of reviews submitted by users of these technologies. Some products are still getting set up on G2 - check back to see how their reviews grow in the coming months!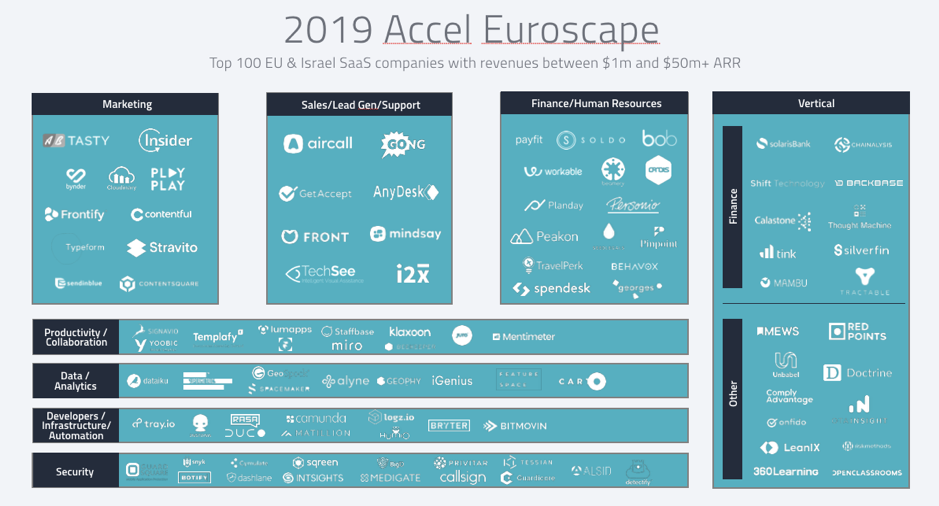 The 2019 Accel Euroscape
Marketing
Stravito
Sales/Lead Gen/Support
Finance/HR
Bob
Georges
Pinpoint.HQ
Productivity/Collaboration
Mentimeter
Data/Analytics
Carto
GeoSpock
iGenius
Developers/Infrastructure/Automation
Bryter
Security
Vertical - Finance
Chainanalysis
Tractable
Vertical - Other
360Learning
OpenClassrooms