I know I know, you secretly come here for the Game of Thrones references. And low key, I secretly write these blogs for that. But as devastated as I am, winter is NOT coming for us again this year. But have no fear, loyal readers: I recently binged all 5 seasons of Schitt's Creek in a week (don't judge me), so I'll do my best to use my latest streaming obsession to keep these blogs as entertainingly helpful as possible so you can get up to speed on everything that's new at G2 -- and have fun doing it!
Updates to G2.com
New & Improved Review Form!
We've redesigned our review form to improve interaction, quality, and completion. The questions remain the same, but we've updated the look and the functionality to make it more responsive both on the web and in mobile browsers.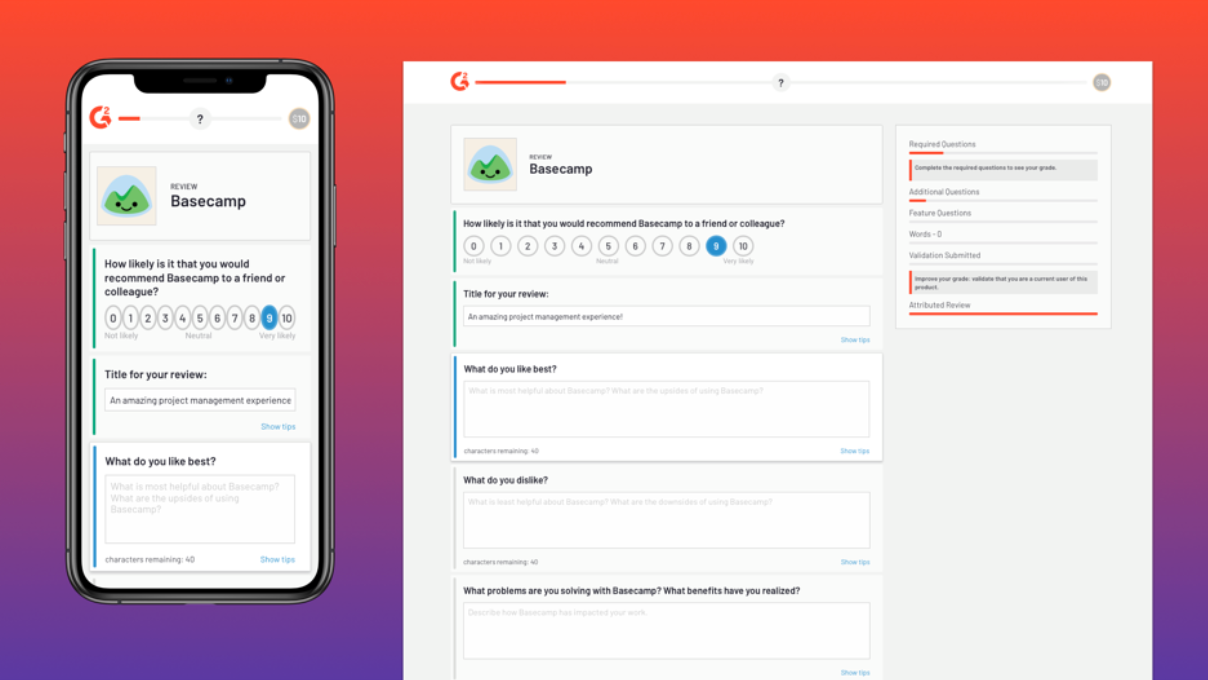 Check it out by writing a review yourself!
More Contextual Pricing Info
Recently, the G2 Research team did a deep-dive survey into understanding Buyer Behavior. One of the biggest takeaways was the strong buyer desire (and expectation) for transparent and accessible pricing information. To help Sellers deliver on that -- we've updated how pricing appears on your product profile.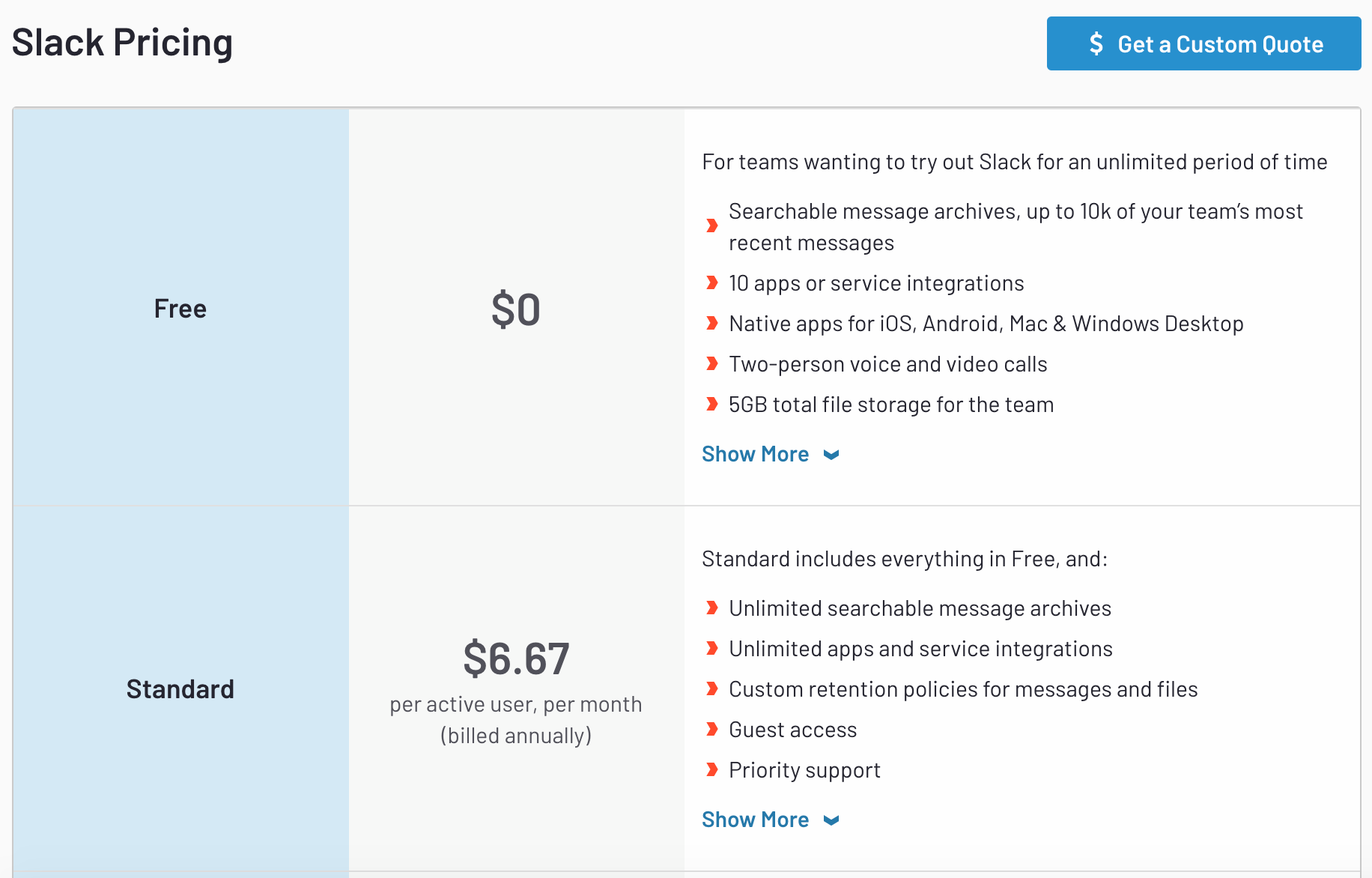 First: We've added pricing-focused reviews to the pricing page. This gives buyers real-world context on your product's pricing, as articulated by real users.
Second: We optimized the layout of how pricing is displayed, making pricing pages easier for buyers to find via search engine.
Coming Soon: We'll make it even easier to add pricing to your profile, giving you a leg up against the competition. Stay tuned!

The Reports Buyers Love, On The Profiles They Visit
Morning commute traffic? BAD. Product Profile traffic? GOOD! Which is why we are now showing some of our report content (User Industries and Highest & Lowest Rated Features). This'll not only increase traffic to your profile, but will also influence a buyer's selection process once they arrive. And with this new overview of the industries your reviewers belong to, buyers will feel even more confident in the relevancy of the reviews they're reading.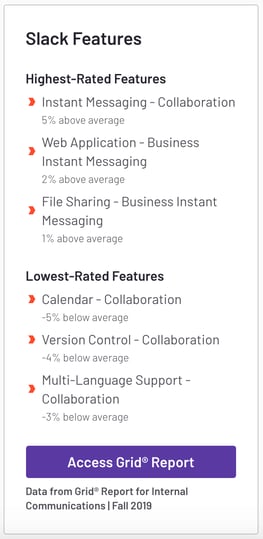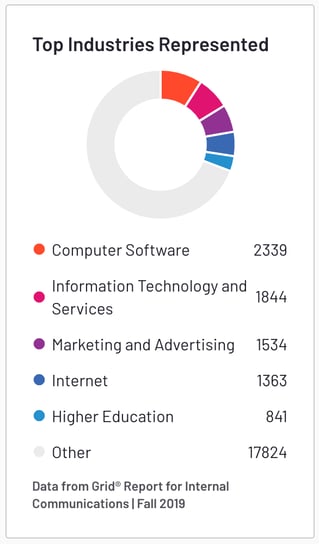 More Context On Compare Pages
We've made a small-but-mighty update to our comparison pages and reports to provide buyers more context on the strength of the data supporting your ratings. This volume metric indicates how many responses generated that average answer to help buyers understand how strong that data is compared to others.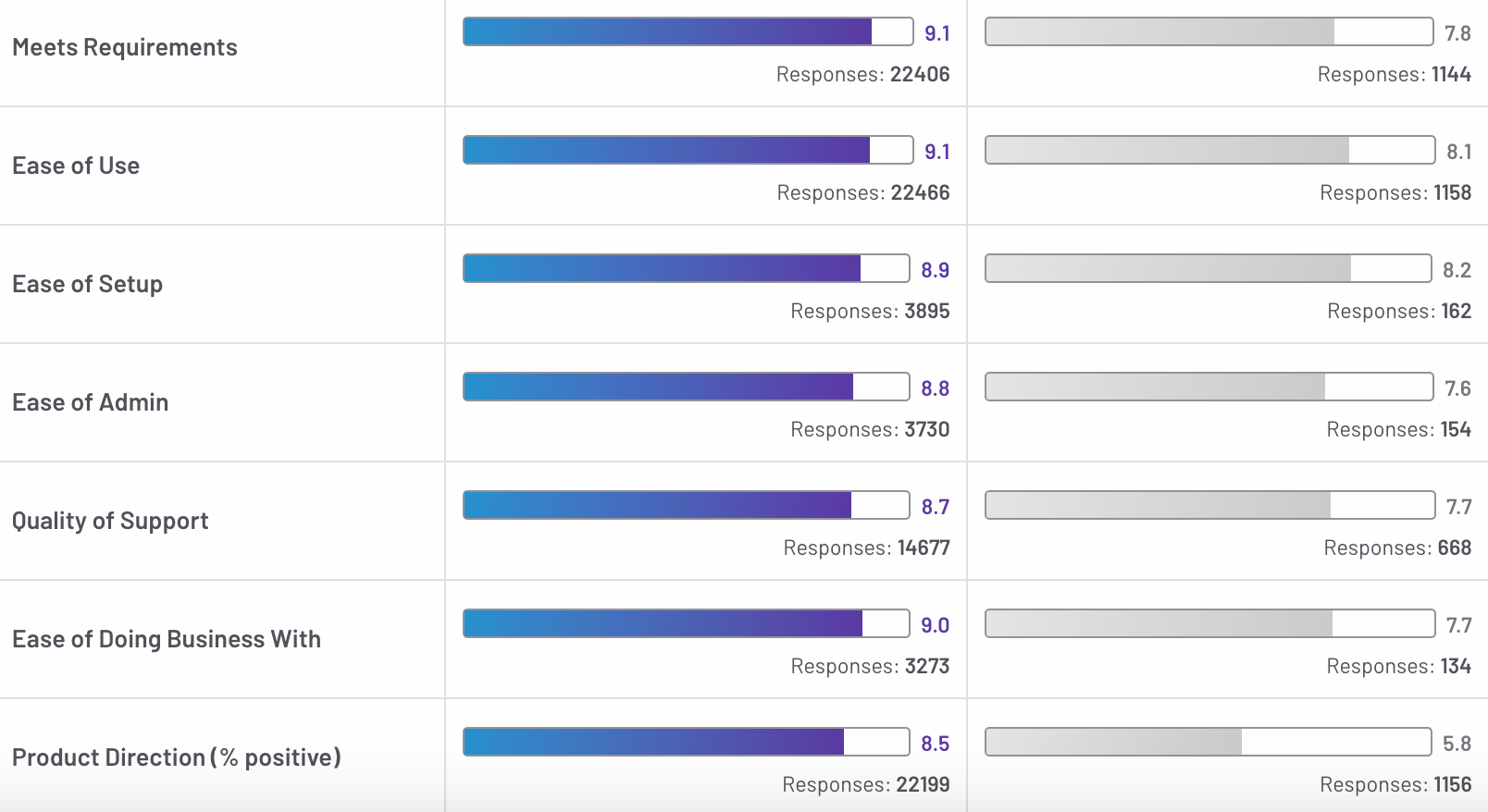 For example, if your rating is an 8.1 for a feature based on 150 reviews and your competitor has an 8.3 from only 15 reviews, that's not actually that far apart — in fact, buyers should have more confidence in yours!
Say Goodbye To FAQ, And Hello to Q&A
To ensure Google continues to love (and rank) G2 pages, we've transitioned FAQ to Q&A. Search engines love user-generated content, especially content that answers questions. And so by transitioning FAQs to an interactive Q&A, we're not only creating a better experience for buyers to get their questions answered, but we're optimizing your profile to drive even more inbound traffic. WIN-WIN.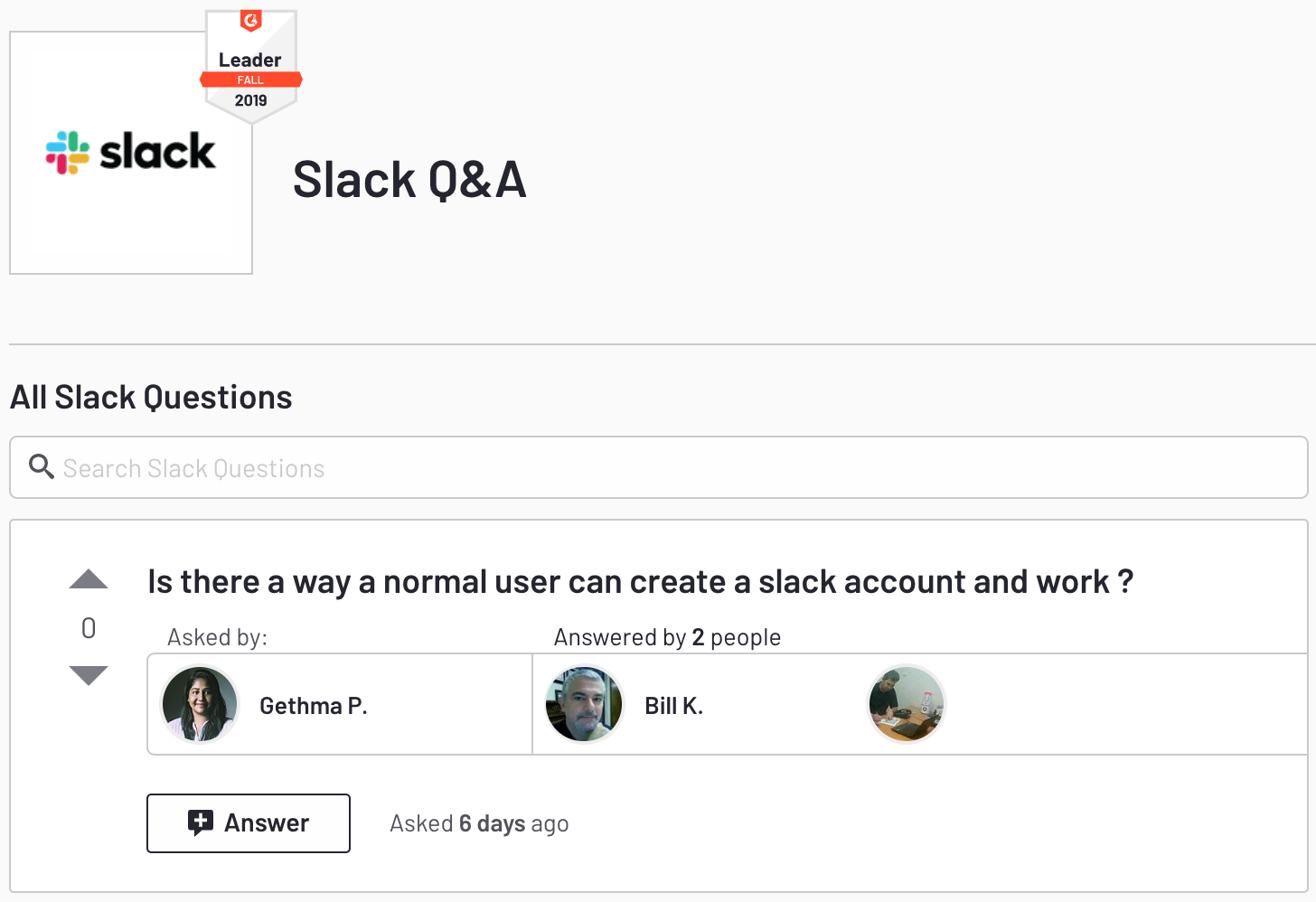 Make sure you don't miss a question by following your product (via the little heart next to your profile's Product Name) so you receive an email when a new discussion is started.

Pro tip: Make a member of your CS/Support team a profile admin. They'll get notified right away when a question comes in for them to answer.
What's New In my.G2
Put G2 Review Collection On Autopilot!
🚨GET EXCITED! 🚨G2 Review Automation is here and it is changing the game! G2's Review Automation helps accelerate G2 review generation by integrating with your existing stack of marketing channels. This means you can now create review campaigns powered by email, data integration, and/or NPS tools -- and literally set it and forget it. All directly from your my.G2 admin portal. The result? More, quality reviews. Faster.
Use Your G2 Everywhere With These New Integrations
When we first started our G2 Integration Hub, we had just a handful of integrations to start with. Today, we have 20+ (and counting); making it easier than ever to use your G2 Buyer Intent, Reviews, and Content in the tools you already live and breathe in. Want to team up? Reach out to our Partnerships team to discuss building a solution to offer better value to mutual customers, like the integrations below:
SalesLoft
G2​​ ​​has ​​partnered​​ ​​with​​ SalesLoft​ ​​to help Sales teams generate custom workflows that target accounts demonstrating intent to buy on G2.com.
Uberflip
G2 and Uberflip have teamed up to help Sellers and Marketers generate content streams showcasing G2 Reports and Reference Pages -- proven to influence buyers to buy.
G2 CRM Connector for Salesforce
G2 has integrated with Salesforce to create the fastest, easiest way to send your G2 Buyer Intent, Content, References, and Reviews directly into your CRM.
G2 in the News
Review Syndication
This year, we've partnered with CDW, ServiceNow, AppDirect, and even AWS to power their marketplaces with G2 reviews. What do you need to do? Just keep collecting G2 reviews on your profile, and they'll be auto-shared out to our partner marketplaces you carry your products. Do you have a marketplace in need of G2 reviews? Get in touch!
Local Top Software Lists
With brand new offices in London, Bangalore, and Singapore -- we've expanded our reports and our top software lists into these regions as well. Depending on support, local presence, language capabilities, and how localized the technology or service is, certain solutions present very differently across different geographical markets. With these new lists, buyers can see rankings from people in the region they're looking to buy in. You can check out our Asia Pacific list here, our Australia/New Zealand list here, and our EMEA list here.
And that's a wrap! 2019 has been a whirlwind of a year for G2: We acquired two companies, launched tons of new products, and now have over 1,000,000 reviews. We couldn't have done this without you! Have a safe and happy holiday, and brace yourself for all of the 2020 vision puns you're about to get in your inbox.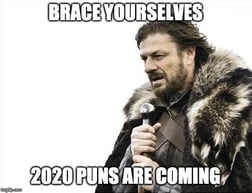 (I couldn't NOT slide one more GoT reference in. 😁)
See you next year!